Artist: Various Artists
Jan 23, 2018 – Mar 20, 2018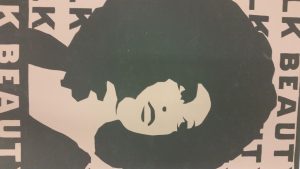 In keeping with the theme of Art in an Age of Protest, our winter exhibition in the main Gallries will be Trandofmracion: osters from Taller Arte Nuevo del Amanecer (TANA) a show in partnership with University of California at Davis Department of Chicano/a Studies.
Visiting members of TANA
A UC Davis Professor Emeritus, Malaquias Montoya ia credited by historians as one of the founders of the social serigraphy movement in the San Francisco Bay area in the mid 1960's. He has lectured and taught at numerous colleges and universities including Stanford, UC Brkeley, the California College of Art, the University of Notre Dame, and the University of Texas, San Antonio. Motoya's unique visual expression is an art of protest, depicting the resistance and strength of humanity in the face of injustice and the necessity to unite behind that struggle. Montoya is co-founder of Taller Arte del Nuevo Amanecer, a community-based art center in Woodland, where he continues to teach. In 2011, the UCLA Chicano Studies Research Center published a full-length monograph about Montoya and his work.
Drucella Anne Miranda was born in the borderlands of Texas and has been a long-time resident of the Central Valley. As alumna fron the University of California Davis, she has a BA in Women and Gender Studies as well as American Studies. As a student she created a program back at her high school titled "Youth for Youth," where she worked as a community activist with youth to foster consciousness through critical dialogue and the arts. She continues her activism and healing vulnerability through both the visual arts and her words in her personal life and through her manager position at TANA.
California-based artist Jose Arenas creates works that explore dual identities, personal ritual, migration, and the feelings of displacement that happen from growing up in two countries. Born in San Jose, California, he spent much of hischildhood traveling between Northern California and Guadalajara, Mexico. Arenas received a BFA in Paiting from the San Francisco Art Institute (1995) and an MFA from UC Davis (2000). His work has been exhibited throughout the United States with major city locations that include San FRancisco, Los Angeles, Chicago, Miami, and New york City. Arenas has also taight and designed studio courses at higher education institutions that include Foothill College (CA), Parsons School of Design (NYC), and CUNY Kingsborough College, (NYC). As Associate Director of TANA, Arenas assists in the coordination of visiting artist program, exhibitions, workshops, and community events.