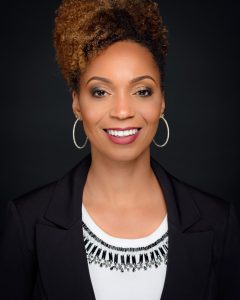 Tanisha M. Jackson, Ph.D.
Dr. Tanisha M. Jackson joined the African American Studies department in the College of Arts & Sciences as the Executive Director of the Community Folk Art Center and a Professor of Practice in African American Studies in spring 2019. At Syracuse University, Jackson teaches classes in African Diaspora Art, including Art of the Black World and Contemporary Black Film.
Jackson's research focuses on the representation of black women's wellness in contemporary art and popular culture in multimedia and community spaces. She has published peer-reviewed articles internationally and nationally, including Me-Telling: Recovering the Black Female Body Through Digital Narratives and Mixed Methods" Visual Culture and Gender Journal v.8. 2013, and "Visual Images and Worldview in a Self-Reflective Millennial Space." in The Journal of GEARTE, 2018.  
Concurrently,  Jackson's other research focuses on community-based arts education in the African Diaspora in which she focuses on shared asset-based strategies specific to social justice initiatives that work to build community and address inequities in marginalized spaces. 
Jackson earned a Ph.D. in Art Education, an M.A. in African American Studies, and a B.A. in English all at The Ohio State University. She also earned her Executive Master of Business Administration from The University of Toledo.