Artist: Alumni Artists
Sep 20, 2014 – Sep 20, 2014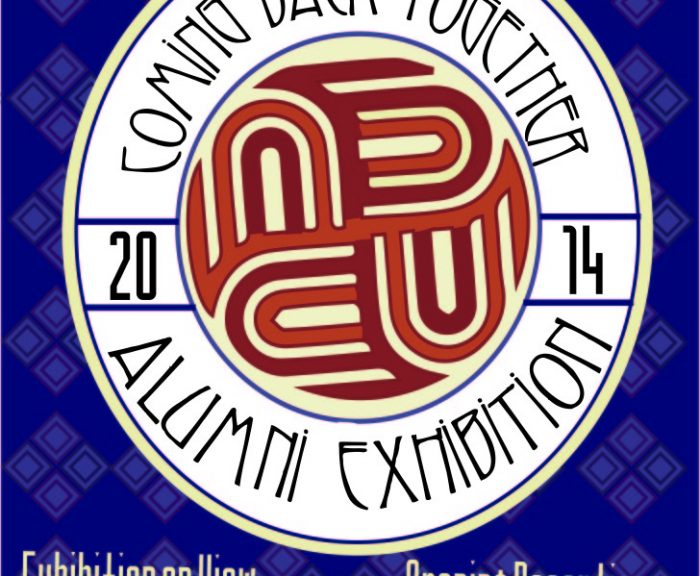 In collaboration with Syracuse University Office of Program Development, Community Folk Art Center will be displaying the artwork of 20 Alumni artist. The exhibition will be on display from September 6 – October 11, 2014 and is part of the Black and Latino Homecoming Weekend Coming Back Together sponsored by The Office of Program Development.
This exhibition will be curated by alumnus Dr. Redell R. Hearn, Museologist.
The Art of Re-Memory: Alumni Artists 1965-2014, assembles the individual swatches of alumni artists—spread across lands, years and experiences—and sews them together, to create a "re-memory" of the Syracuse University experience for Coming Back Together 2014.
Redell Hearn has subject and professional content expertise in museology and over twenty years of experience in the museum field. She is the Founding Director of the first and only graduate-level museum studies program in the State of Louisiana and current faculty in the MA Museum Studies Program for Johns Hopkins University. Hearn is a Board Member for the Association of African American Museums and a Peer Reviewer for the American Alliance of Museums, focusing on Leadership and Organizational Structure. Hearn earned a Master of Arts in Museum Studies, a Master of Philosophy, and a Doctorate in Humanities from Syracuse University. Her dissertation, From Practice to Theory: An Exploratory Research Study of the Relevance of Museum Studies Curriculum to Museum Professionals examines museum studies curriculum as a possible foundation from which to anchor a standard academic discipline for the museum profession.
This exhibition opens on Saturday, September 6th and will be on display until Saturday, October 11th.  The Opening Reception is scheduled for Saturday, September 20, 2014 from 3:00pm – 6:00pm.
Started in 1983, Coming Back Together (CBT) was the first reunion of its kind in the nation. It brings African American and Latino alumni back to campus to celebrate their many accomplishments and to experience Syracuse University's growth and change. It also exposes current students to these important role models.