Artist: Various Artists
Jun 27, 2017 – Aug 05, 2017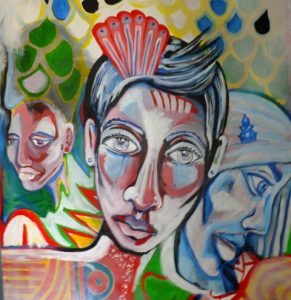 Corridor Exibition on view June 27th – August 5th.
Jul 8, 2017 at 12:00 PM – Jul 8, 2017 2:00 PM
Community Folk Art Center
Opening Reception
Fourth Annual art show with live music, poetry readings, book signing and reading from "Chocolate Debacle" by Karen Winters Schwartz.
National Association of Mental Illness (NAMI) Syracuse us a vital and active non-profit advocacy organization.  NAMI's mission is ot support families or persons with mental illness, fight stigma, advocate for services and educate the community about mental illness.