Artist: Nina Buxembaum
Artist: Kenyatta A.C. Hinkle
Artist: Delita Martin
Jan 30, 2016 – Apr 23, 2016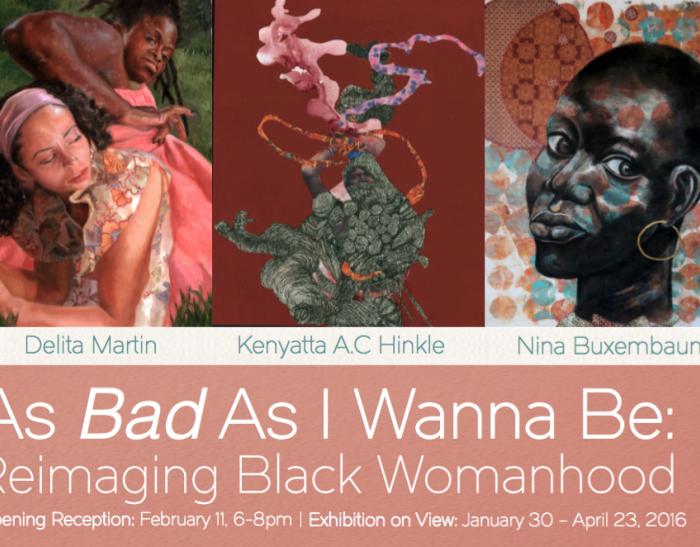 As Bad As I Wanna Be: Reimaging Black Womanhood features the work of Nina Buxembaum, Kenyatta A.C. Hinkle and Delita Martin. These emerging mixed media artists interrogate femininity, gender and race in their work. Each artist's creative practice combines a mix of personal and collective narratives exploring the role of Black women's bodies and it's continual subjugation through the appropriation of existing material culture.
This exhibition is free and open to the public.
Gallery Hours:
Tuesday-Friday: 10:00am – 5:00pm
Saturday: 11:00am-5:00pm
Donations are welcome to help benefit future programming and events.